Further solutions: Partitions and ceiling sails
Muhlack partitions
Sometimes partition walls erected between work areas are indispensable to avoid noise and visual distraction. Although generally unpopular, these screens do reduce a major part of the surrounding distractions and allow staff to concentrate and work effectively. We will manufacture partitions which are more than just screens and which are customised to your corporate identity or site dimensions. One of our simplest tasks in installing these partitions is the provision of flat surfaces, electrical connections and the accommodation of IT equipment at the same time.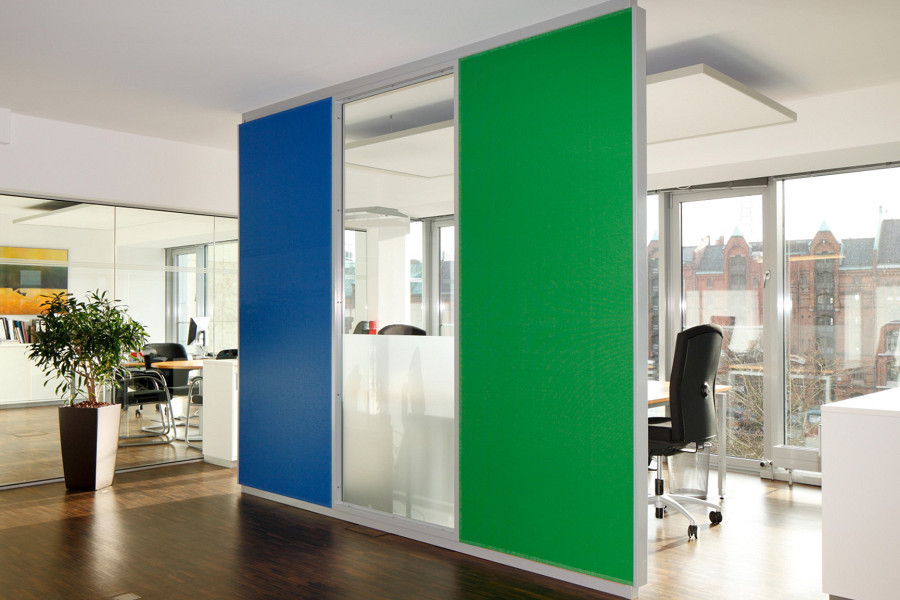 RST-06, photo: Christoph Edelhoff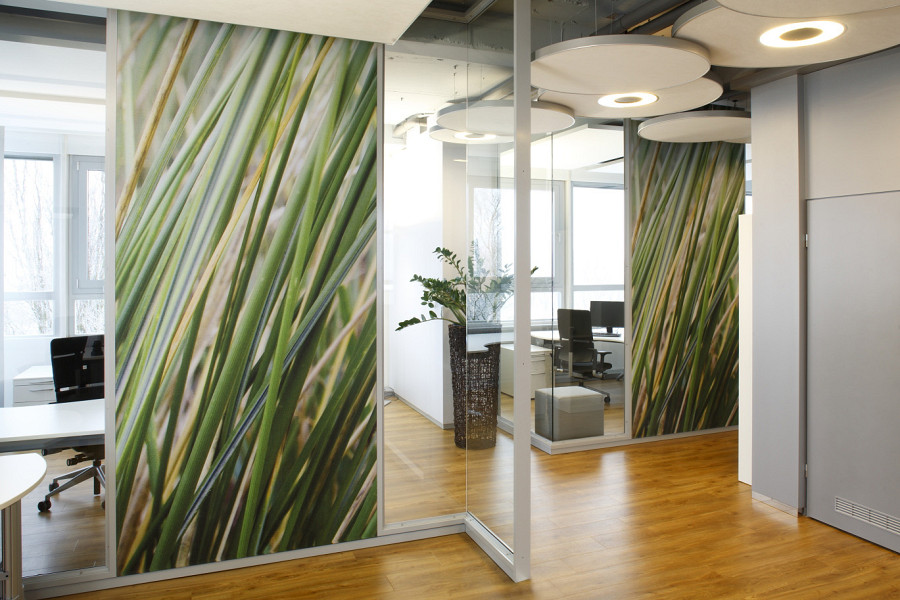 RST-02, photo: Christoph Edelhoff
Muhlack ceiling sails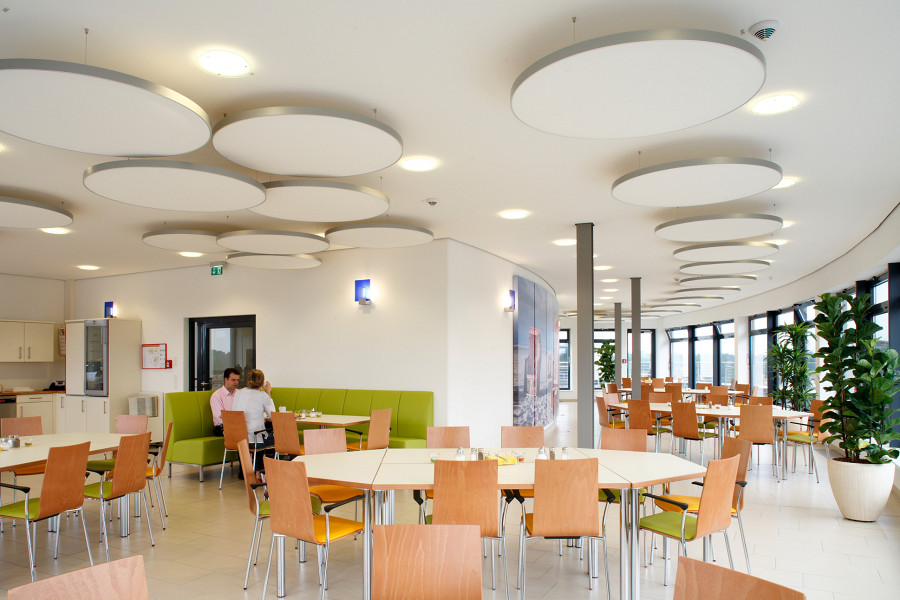 RDS-05, photo: Christoph Edelhoff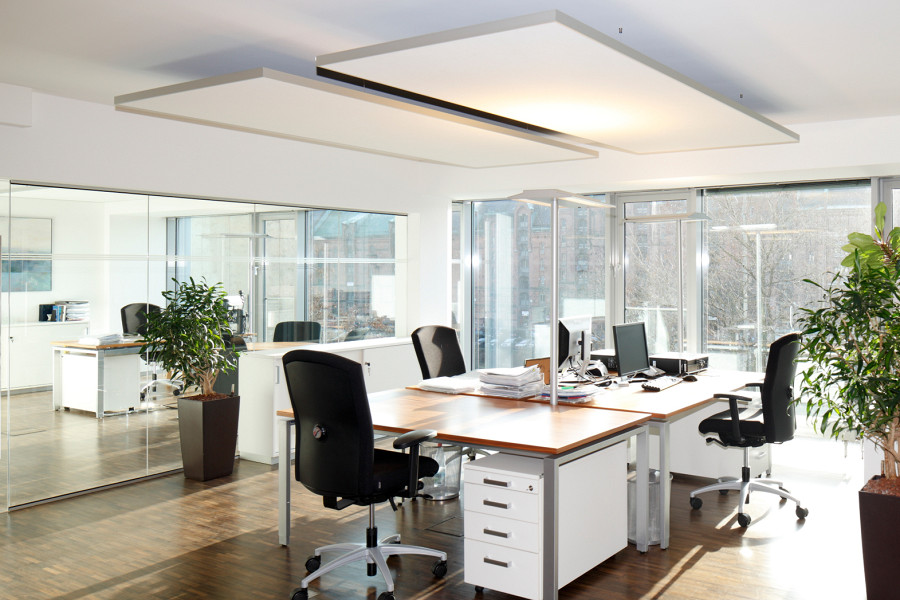 RDS-08, Foto: Christoph Edelhoff
Acoustic ceiling panels and ceiling systems offer you very effective absorbers on a surface which is generally still available for use. The ceiling. And so that the installation of such elements disturbs your workflows as little as possible, we are happy also to fit these elements for you at night or at weekends.
The neutral design of the ceiling panels, their outstanding acoustic properties and the low surface density allow their use in almost all types of spaces and on any type of ceiling. Enhanced by our solutions for lighting integration, special suspensions and shapes, this product offers you the most varied design options and the basis for spatial acoustics appropriate to the intended use.